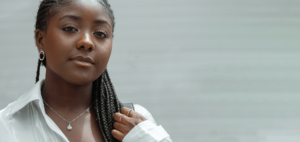 Discovering you are pregnant can be a daunting and confusing realization. Life Choices Medical supports you emotionally and practically if you believe you might be pregnant. Please read the rest of this article to learn what practical resources we provide and the steps we recommend to reach a pregnancy decision that is right for you. 
Confirm Your Pregnancy with a Lab-Quality Pregnancy Test
Suppose you rely on an at-home pregnancy test or common pregnancy symptoms, such as fatigue and nausea, to confirm your pregnancy. In that case, we recommend coming to our center for a lab-quality pregnancy test we provide at no charge.
If you don't know the best time to take a pregnancy test, we can also help you calculate this based on how much time has elapsed since your last missed period. 
Get a No-Charge Ultrasound
After a positive pregnancy test, an ultrasound can provide other essential information, such as the pregnancy's age, location, and status.
The age can inform you if you are eligible for specific procedures, such as a medication abortion, which is FDA-approved up to 10 weeks of gestational age. 
A pregnancy's location confirms whether or not the pregnancy is ectopic. An ectopic pregnancy is located outside the uterus and can be life-threatening if left untreated. Treatment requires a procedure other than abortion. 
An ultrasound can confirm whether or not the pregnancy is still viable. If it's a miscarriage, you should seek medical care other than an elective abortion. Up to 20% of known pregnancies end in a natural miscarriage, so you can still get a positive test several days after taking an at-home test.
Schedule Your Free Appointment Today 
At Life Choices Medical, we provide no-charge pregnancy services such as free tests and ultrasounds and offer options consultations in a safe, compassionate environment. 
If you are unsure what decision is right for your pregnancy, we can help walk you through the options and local resources available to you. 
We aim to walk beside you on this journey, so you never feel alone. Contact us today to schedule your appointment!