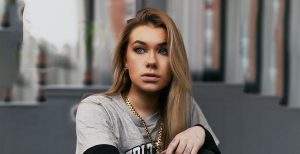 With the recent overturning of Roe v. Wade, abortion has become more controversial than ever in some states. However, a woman's well-being is always important, especially her mental health.
Read this article to learn about the correlation between a woman's mental health and whether or not she chooses an abortion procedure.
What is the Connection Between Mental Health and Abortion?
There is an ongoing discussion of just how much an abortion affects a woman's mental health. Experts agree that "abortion is consistently associated with elevated rates of mental illness." This is especially true of women who have had previous struggles with mental health.
What Do Some Women Experience After Abortion?
Predicting how an abortion procedure will affect a woman's mental health is difficult. Not every woman will experience the same emotions; however, for some women, the side effects can be as serious as PTSD or feelings of grief or loss.
Other symptoms can include: 
One study that analyzed the data of 164,000 women who had undergone an abortion procedure demonstrated the women were at an 81 percent increased risk for mental problems. It's important to be aware of the emotional risks of abortion in addition to any physical risks. 
Options Counseling
If you are facing an unplanned pregnancy, you deserve an informed, unbiased place to ask your questions and evaluate your pregnancy options. At Life Choices Medical, we offer a no-cost assessment where you can get more information about the pregnancy process as well as schedule an ultrasound.
An ultrasound can verify the age and viability of the pregnancy (if it's still progressing) as well as if the pregnancy is located inside the uterus (non-ectopic). Our services are no-cost and confidential, so contact us today to schedule your appointment!