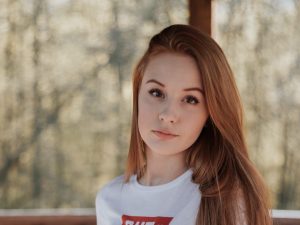 If you're unexpectedly pregnant and your partner is adamant that you have an abortion without considering other options or respecting your right to choose, read this article for steps to make a confident decision.
Assess the Situation
If your partner is pressuring you to have an abortion, it's essential to gauge what kind and to what degree they are pressuring you.
To help you accurately assess the situation, here are a few questions you can ask yourself: 
Is my partner unwilling to learn more about options besides abortion?

Is he demonstrating abusive behavior, such as verbal or physical threats?

Does he have any support system, such as a trusted friend or family member, to help him process this?

What option am I most interested in pursuing?

Am I willing to continue with the pregnancy, even without his support?
Based on the answer to your questions, you may find that your partner is responding out of fear or anxiety but will ultimately leave the decision up to you.
However, if he has a pattern of harmful behavior, you may need to think of the best way to protect yourself so you can decide without fear of your partner's response.
If he shows any sign of abuse, take precautions immediately. If you can't safely predict his behavior, meet him only in a public place to discuss the pregnancy or call him over the phone to ensure you remain safe.
Life Choices Medical offers no-cost consultations for you (and your partner) to learn more about your pregnancy options in a safe, judgment-free environment. 
Get Informed
As you navigate how to decide with or without your partner, you can research your options independently before discussing them with him.The final choice is yours.
While it is ideal that you and your partner can agree, you can still research other options to make sure that YOU know what decision you feel most comfortable with. 
Feel Empowered
At Life Choices Medical, we are here to equip you to make the best decision and support you during your pregnancy journey. 
At our center, we offer no-cost pregnancy services such as pregnancy tests and ultrasounds to provide you with information about your pregnancy. We also offer no-cost options consultations and share local resources for women facing unplanned pregnancies.
Contact us today to make an appointment!