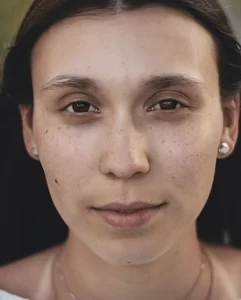 It's not uncommon to feel a variety of emotions after an abortion. Many women say they feel immediate relief, but emotions like grief, sadness, and depression settle in later on. 
If you've had an abortion and don't want to have another one, don't worry. You have options! Take a closer look at what it takes to make an adoption plan or how you can parent.
Parenting
The first question women ask is, "Am I ready to be a parent?" To be honest, no one is. Parenting looks different for every person. Consider asking yourself these questions instead:
Will I have the support of my parents, partner, or another person?

Are there systems in place to help me afford to parent?

Can I continue my education or career if I choose to parent?

I don't know anything about babies. Can someone teach me?
Believe it or not, the answer to the above questions is "Yes!" Parenting is a challenge, but there is an incredible amount of help if you decide to parent. It takes perseverance, though.
Systems and Support
Even if your parents or partner decide not to support you, many will. Here at Life Choices Medical Clinic, we offer pregnancy services such as pregnancy tests and ultrasounds, all at no cost to you. We also provide material support for new moms, including baby supplies, clothing, and other products until the child is three years old.
Our dad's support program gives men the opportunity to learn about the importance of a father in a child's life. Fathers can earn material items for their baby too.
To help with the cost of hospital services, the Illinois Department of Human Services provides "Moms and Babies." Community support also includes "Family and Community Services," "Illinois Supplemental Nutrition Assistance Program (SNAP)," and "Temporary Assistance for Needy Families (TANF)."
Adoption
For many women, placing a child in the home of others to raise seems impossible. Like parenting, it isn't an easy decision, but sometimes the hardest decisions to make are the best ones.
Today's open adoptions let you have ongoing contact with your child. You choose the family you want to raise your child and decide how much communication is important to you. Select a completely closed adoption plan if you feel it would be better for you to have no contact. As the birth mother, you are in control of the process.
Considering Adoption
If you're considering this option, here are answers to some questions you may have:
Selecting a reputable adoption agency or specialist is essential. We can give you referrals to agencies we trust. 

You pay nothing to create an adoption plan. Sometimes there is financial assistance available for your living and medical expenses.

You are free to change your mind at any time before you sign the paperwork to terminate your parental rights.

Potential adoptive couples undergo rigorous background checks, home studies, and interviews. Your child will be safe, loved, and wanted.
Want To Learn More About Parenting or Adoption?
If you want more information about either parenting or making an adoption plan, we can help. Contact us to schedule a consultation to discuss all of your options at no cost to you. 
Our conversations remain strictly confidential. We are the safe place you can come without fear of judgment or manipulation. We'd love to help you.