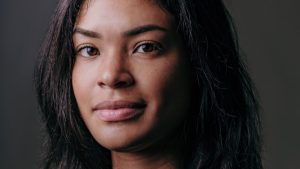 An online abortion happens when a woman consults a physician in a telehealth appointment and receives abortion drugs without stepping into a clinic. She can either receive the drugs at a local pharmacy or by mail and then she has the abortion at home.
Read this article to learn more about how it works and the preventive steps you can take to protect your health.
Online Abortions Skip Important Health Screenings
If you were to have an in-person exam, you would have the option to take a pregnancy test and then receive an ultrasound to learn some of the following key details about your pregnancy: 
Pregnancy age.

This is important to know because medical abortions are only

FDA-approved

up to 10 weeks of gestational age.

Pregnancy status

. An estimated

26% of pregnancies end in natural miscarriage

, which would render an elective abortion unnecessary.

Pregnancy location

. Confirming your pregnancy's location is essential to rule out an

ectopic pregnancy

, which can be life-threatening and requires immediate medical attention.
What Are the Risks? 
Although an at-home abortion is legal in Illinois, there are certain other risks that you should consider before pursuing this option. According to the Mayo Clinic, there are certain situations in which you should not seek an online abortion: 
If you are later than nine weeks into your pregnancy

If you have an intrauterine device (IUD) in place

If you have certain medical conditions, such as bleeding disorders, certain heart or blood vessel diseases, etc.

If you take a blood thinner or certain steroid medications

If you don't have access to emergency care
If you do not have any of these pre-existing conditions, potential risks of medical abortion include:
Incomplete abortion, which may need to be followed by surgical abortion

An ongoing pregnancy if the procedure doesn't work

Heavy and prolonged bleeding

Infection

Fever

Digestive system discomfort
What are My Options?
Life Choices Medical offers pregnancy services such as pregnancy tests, ultrasounds, and options consultations at no charge to you.
We also provide a compassionate, judgment-free environment; our goal is to help you gather the information you need to choose an option that best protects your health and what you want for your future. 
Contact us  today to schedule a confidential appointment.