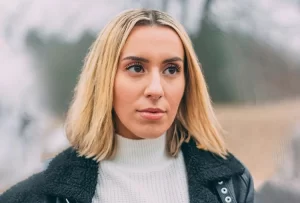 While abortion's definitive impact on mental health is debated, experts do agree that some women may face negative mental health outcomes. As Mayo Clinic states, abortion is a "major decision with emotional and psychological consequences."
Every woman will react differently to her abortion experience. 
Women who've had abortion report a range of emotions from relief to grief, loss, and depression. You know yourself better than anyone and are the best predictor of how abortion might affect your own mental health.
However, we can still share some details that could help you think through your possible reaction.
Am I at Risk for Negative Mental Health Impacts?
There are a number of factors that play a role in whether you will experience negative mental health impacts. 
Some of the risks of significant mental health issues from abortion could stem from:
Feeling pressured into an abortion decision

Choosing an abortion without sufficient attention to maternal desires

Choosing an abortion without sufficient attention to moral beliefs

Having a history of mental health illness
If you do have conflicting maternal desires or moral beliefs, it might be difficult to reconcile abortion with your self-identity. Considering your emotions and mental health prior to abortion can help you predict how you might react to an abortion. 
How Do I Consider My Emotions?
In the rush to take action, deep emotions can get ignored. All you know is you're pregnant, and you have to find a solution quickly. Ask yourself some hard questions though before making a final decision.
Hard Questions to Ask Yourself
Do I have or will I have any desire to parent?

Do I have any religious or personal moral conflicts with abortion?

Do I have a history of mental health?

Is it possible for abortion to trigger past or existing mental health issues for me?

Is it possible for an abortion decision cause me any trauma?

How do I think I will react emotionally to abortion?

Am I comfortable with abortion being part of my story?
We Know It's Challenging. We Can Support You.
Finding yourself in the middle of an unexpected pregnancy situation isn't ideal. We understand how challenging it can be. Almost half of all pregnancies in the U.S. are unplanned, making this situation shared among many women in our local community.
We can support you and listen to you in a non-judgmental and safe environment. Contact us today and we will provide a no-cost appointment for you to visit at a time that works for you.