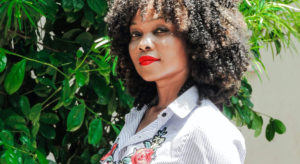 If you have had an abortion procedure, you may be experiencing feelings of decreased self-esteem, grief, or loss. This is especially true if you have struggled with mental health in the past.
Whatever your emotional journey has been, there is no linear path for women healing from abortion. Every woman's experience will be unique to her. 
However, the good news is hope and healing are available. You CAN heal emotionally after abortion.
Read this article for recommended steps and resources to find wholeness again.
Give Yourself Time and Space
No one can predict what your experience after an abortion might be. There is no right or wrong way to feel. 
Abortion is a medical procedure that requires physical healing, and it can also affect your mind and spirit. You must give yourself the grace and time to heal in all areas.
If this was a recent experience, your emotions may also be affected by hormonal changes as progesterone decreases. After an abortion, your body needs to adjust to no longer being pregnant and rebalance hormones. 
Having this awareness can help you understand why you need time for your body and mind to recover.
Get Help From Your Support System
Now that you are laying the foundation for healing, you might want to consider confiding in a trusted friend and family member. 
It can be scary to be vulnerable, especially if they are not aware that you've had an abortion. However, you deserve to feel like yourself again. Those who care about you will want to help you find healing, even if it's just providing a listening ear. 
Feeling alone and isolated can contribute to negative mental health, so having someone you know and trust can have a positive impact on your healing journey.
Seek Post-Abortive Care 
Having support from someone in your inner circle is so helpful as you process the emotional experience of an abortion, but we also recommend seeking professional help.
Many local organizations offer no-cost or affordable counseling without insurance. We are here to help support you and equip you to find the healing you need. 
Contact us today to learn about local resources for women who have had an abortion.