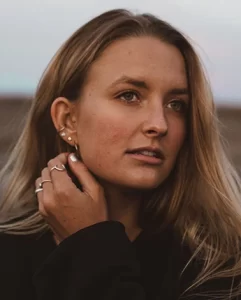 Maybe one abortion was enough for you, and you don't want another. That's okay. You have other choices if abortion isn't the avenue you want to take.
The two other options are parenting and adoption. They both involve carrying your pregnancy to term but have varying levels of responsibility.
Adoption or Parenting?
How do you choose between adoption and parenting? The choice can be a difficult one. On the one hand, the child becomes a part of your daily life as a parent. With adoption, you can choose between never seeing your child to seeing them as much as you want.
Here are questions to ask yourself when trying to decide:
Do I want a relationship with my child?

If so, how much contact do I want with my child?

How much responsibility can I handle?

Am I comfortable with adoption being a part of my story?

Am I excited that parenting is a part of my story?

Do I have any friends or family who can help with parenting?
Asking yourself challenging questions and thinking about your life after parenting or adoption can help you figure out how you truly feel.
What About My Finances?
Finances are something to keep in mind when making a pregnancy decision. A reputable adoption agency never charges the birth family anything. All of their services are free to you. 
Although parenting is more costly than adoption due to raising the child, many resources and support programs are available.
You can always chat with our caring team about the resources and programs that Illinois and local communities offer and how we can support you regardless of your direction.
For adoption, the adoptive parents typically take on your hospital and maternity-related expenses. Sometimes they will even cover your living expenses, but this depends on Illinois law and other considerations. You will not have any ongoing financial responsibilities when placing your child with their adoptive parents.
It's Your Life and Your Story.
Only you can decide whether you want to move forward with adoption, parenting, or abortion. It's up to you to choose because it's your life and story. 
If you haven't confirmed your pregnancy yet and need a pregnancy test and other services, schedule a no-cost appointment at Life Choices Medical. We're here to help you and be a resource.